For Duct Cleaning, Steam Canada cut a hole approximately 8″ in diameter in the duct closest to the furnace to hook up the vacuum line from the truck. We cover each of the registers except the register we are working on to avoid dust escaping into your home. At each register in turn, we put down a skipper ball (a metal ball attached to a wire). This is blown through the system with an air jet gun. It bounces around in the duct, hitting the sides, loosening debris off and all debris is drawn out into the truck through the vacuum line.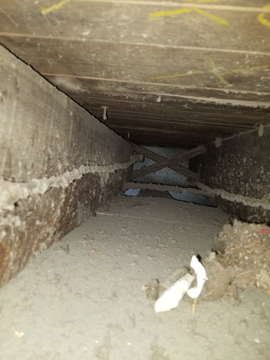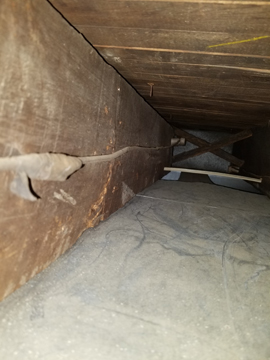 Often, small access holes are cut along the duct to allow us to reach the entire length. The large hole is covered with a steel plate and the smaller holes are plugged with a small plug like the bottom of a coin bank. This allows easier access for the next cleaning (recommended every 3-5 years). The customer can usually judge themselves when cleaning is needed again by more dust present than usual or breathing problems, etc.
When the Duct Cleaning is finished, we can apply a deodorizer to each register if the customer requests it. This is really only effective while the deodorizer is wet and may cause temporary breathing problems until it is dry.
The vacuum system that we use is located on the truck and only the hoses go in the window or door located closest to the furnace. The vacuum has 1800 CFM'S (cubic feet per minute) and 190 PSI (pounds per square inch).
We also recommend having the fan blower unit in the furnace cleaned to prevent debris being blown into the clean duct system. Some customers have this service done when the furnace is serviced, so we keep it a separate cost to avoid the customer having to pay twice.
We price by how many registers you have. This includes hot air registers, cold air returns and any vents that are in the basement. Even unfinished basements have vents or registers. Commercial duct / heating systems must be quoted in person by a representative of Steam Canada.
We also sell an electro-static air filter. This replaces the regular filter in your furnace. The static electricity is created by positive and negative charged plastic when air is blown over them together. This allows the filter to pick up micron sized dust particles that would normally pass through a regular filter. You can just hose the filter down to clean it (usually once a month) and the static electricity is built up again as soon as the air passes through it again so it never wears out. You can get standard or custom sizes.
Again, even if the Duct Cleaning is done due to fire restoration or flood restoration, Steam Canada has the answer for you. As with all our work, our workmanship is guaranteed – we want you to be satisfied with the results.
Book Service