Steam Canada has serviced numerous industrial facilities in the London and surrounding areas. We at Steam Canada have successfully cleaned virtually everything from the plant itself, to warehouses, associated offices, machine shops, maintenance centers, parking lots, manufacturing companies and other industrial facilities. We clean everything from the walls to the ceiling to the floors and even the machinery.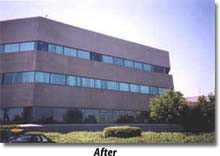 At Steam Canada, we use a truck mounted commercial pressure washer that creates 3000psi at 225 degrees and with an industrial detergent can easily remove even the heaviest of oils and grease!
Our staff is professionally trained on our fully self-contained equipment and with emphasis on safety, we guarantee that we will meet all your cleaning needs regardless on the size of your facility.
Manufacturing Environments: pressure washing, interior and exterior walls, ceiling, concrete floors and machinery
Underground Parking Areas: recommended twice a year, especially between March and May to remove salt after season. Also in October or November before winter season begins.

Customer Entrances: Universities, malls, retail shops and high traffic area.
Pre-Paint Cleaning: thoroughly clean exterior/interior walls prior to painting or repainting.
Garbage Chutes, Compactors and Garbage Facility Rooms: recommended in high rises and condominiums as they get highly contaminated with bacteria and tend to require cleaning semi-annually.
Cosmetic Cleaning: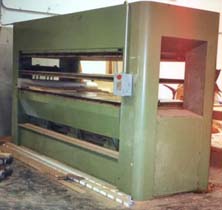 Book Service