Dirt, dust, mold, mildew, grease, leaves, gum, graffiti. These are just a sample of the different issues that can plague your home and take away from its appeal. As the seasons change and time goes by, the outside of your property is subject to both natural and man made substances that can change its appearance.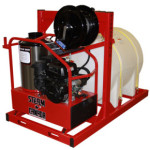 Pressure washing is a service that is extremely valuable for restoring parts of your home to their original condition. We use specialized equipment and trained technicians to clean building exteriors, siding, sidewalks, driveways, shingles and eaves troughs.
Steam Canada also provides deck cleaning, patio cleaning and pool cleaning so they are safe and ready for the summer backyard season. Mold is always an issue with pools, so a thorough cleaning with an advanced pressure washing system is a great way to clean the liner and the deck or patio area surrounding the pool.
The pressure washing system used by Steam Canada provides a series of benefits, including: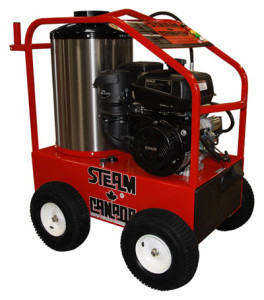 Restoring wood to its natural tone

Restoring your roof to its natural tone

Restoring siding to its original colour

Unclogging eaves troughs

Environmentally safe and natural

Not raising the grain or causing splintering

Affordable when compared to other methods

Safe for residents of the home
Pressure washing will bring your property back to life after a long winter or just the accumulation of day-to-day dirt and grime. Call us today, and we will send someone out to give you a Free Estimate.
Book Service